Neurofeedback
Tools, Methods and Applications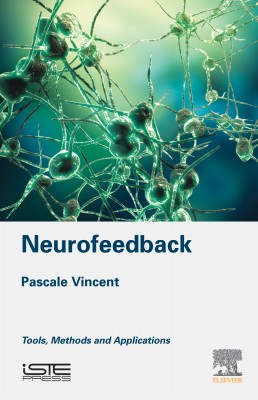 Description
The artificial intelligence of robots capable of learning from their errors and modifying their behavior accordingly is modeled on the activity of neurons in the brain.

Emotional stress, traffic accidents, bereavement; these are all factors that can disrupt this neural activity, sometimes to the point of generating suffering that can be difficult to relieve.

Neurofeedback, derived from neuroscience, is a computerized technique for training and re-balancing the brain's electrical activity using neuroplasticity, which allows the brain to self-correct and regain a stable equilibrium, thus promoting recovery from traumas and a return to well-being.

Different neurofeedback tools are presented in this book, together with their function and explicit specificities adapted to the needs of each user. Their applications to psychological and cognitive disorders make neurofeedback an efficient and promising neurotherapy technique.

Contents
Part 1. Tools and Methodologies
1. What is Neurofeedback?
2. Signal Processing.
3. The Principle of Homeostasis.
4. How Neurofeed back Works.
5. Training the Brain.
6. Cerebral Areas.

Part 2. Applications
7. Personal Research.
8. An Aid for Self-Understanding.
9. Statistical Information.
10. Clinical Cases.
11. Testimonials.

About the authors
Pascale Vincent is a neurofeedback-EEG biofeedback practitioner-clinician. She accompanies her patients, allowing them to be involved in their own changes through neurofeedback. To this end, she has hypothesized a cerebral language that has led her to the decoding of neural syntax.
Downloads

Table of Contents
PDF File 180 Kb