Introduction to Transfer Phenomena in PEM Fuel Cells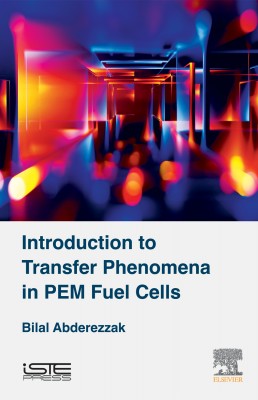 Description
Hydrogen presents an interesting alternative to polluting and intermittent sources of energy. It is considered as an energy carrier for storing and transporting energy in its chemical form.

Although the PEM fuel cell is an electrochemical converter that operates according to the inverse principle of water electrolysis, it is also considered to be one of the most common applications of hydrogen. The study and the understanding of the physical-chemical phenomena at the heart of a fuel cell are essential for the prediction of its performance and even of its lifetime.

This book contributes to the study of the different transfer phenomena coupled to the heart of a PEM cell (charge, mass and heat transfers). It is the result of several years of research and translation from recent books and theses.
Contents
1. Introduction to Hydrogen Technology.
2. Charge Transfer Phenomena.
3. Mass Transfer Phenomena.
4. Heat Transfer Phenomena.


About the authors
Bilal Abderezzak is a Doctor of Sciences and works as an Associate Professor and researcher at the University of Khemis Miliana in Algeria. His research interests cover green and renewable energy resources.
Downloads

Table of Contents
PDF File 82 Kb