Statistical Methods for Overdispersed Count Data
Biostatistics and Health Science SET coordinated by Mounir Mesbah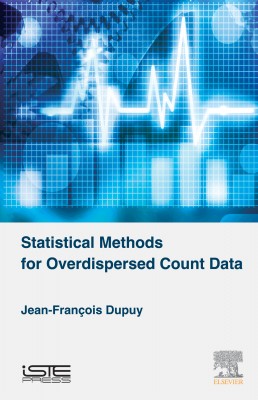 Description
Overdispersion is a phenomenon commonly encountered when analyzing count data. It occurs in many areas: insurance, economics, epidemiology, sociology, etc. Its causes are varied, for instance the presence of unobserved heterogeneity between individuals or the "inflation of zeros". This book presents methods and statistical models that make it possible to take into account this overdispersion. Particular emphasis is placed on recent advances in the field of zero-inflated regression models.

Real data applications, processed with the R software, accompany the presentation. In particular, a dataset from the field of health economics is used as a common thread through most of the book.

The book is accessible to any reader, statistician in training or not, who knows how to implement linear and generalized linear regression models.
Contents
1. A Brief Overview of Linear Models.
2. Generalized Linear Models.
3. Overdispersion in Count Data.
4. Count Data and Zero Inflation.


About the authors
Jean-François Dupuy is Professor at the National Institute of Applied Sciences of Rennes in France and member of the Institute of Mathematical Research of Rennes.
Downloads

Table of Contents
PDF File 35 Kb