Sedimentary Crisis at the Global Scale 1
Large Rivers, from Abundance to Scarcity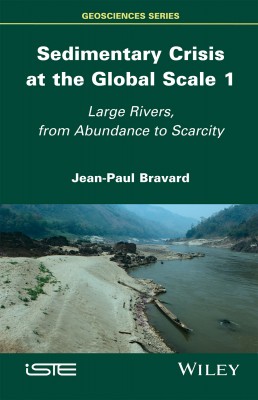 Description
The Earth's oceans are currently undergoing unprecedented changes: rivers have suffered a severe reduction in their sediment transport, and as a result, sediment input to the oceans has dropped lower than ever before. These inputs have varied over millennia as a result of both natural occurrences and human actions, such as the building of dams and the extraction of materials from riverbeds.

Sedimentary Crisis at the Global Scale 1 examines how river basins have been affected by the sedimentary crises of various historical epochs. By studying global balances, it provides insights into the profound disruption of the solid transport of fluvial bodies. The book also explores studies of various rivers, from the Amazon, which remains relatively unaffected, to dying rivers such as the Colorado and the Nile.
Contents
1. The Torrential Crisis in the European Mountains (14th–19thCenturies).
2. Continuity in European Hydraulic? Science (16th–18th Centuries).
3. Exploited Nature and the River's Responses to the Globe's Surface.
4. From Hills to the Ocean: Production, Transfer and Trapping.
5. The Recent Hydrosedimentary History of Some of the Globe's Largest Rivers.


About the authors
Jean-Paul Bravard is Emeritus Professor of Geography at Lumière University Lyon 2 in France, as well as an honorary member of the Institut Universitaire de France. He has published numerous studies on the Rhône and other rivers.
Downloads

Table of Contents
PDF File 92 Kb