Cybersecurity of Industrial Systems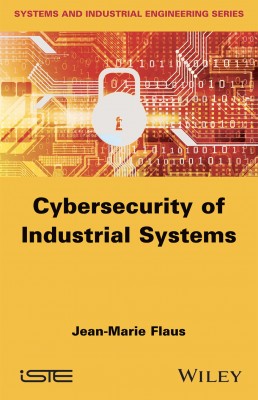 Description
How to manage the cybersecurity of industrial systems is a crucial question.

To implement relevant solutions, the industrial manager must have a clear understanding of IT systems, of communication networks and of control-command systems. They must also have some knowledge of the methods used by attackers, of the standards and regulations involved and of the available security solutions.

Cybersecurity of Industrial Systems presents these different subjects in order to give an in-depth overview and to help the reader manage the cybersecurity of their installation. The book addresses these issues for both classic SCADA architecture systems and Industrial Internet of Things (IIoT) systems.
Contents
1. Components of an Industrial Control System.
2. Architecture and Communication in an Industrial Control System.
3. IT Security.
4. Threats and Attacks to ICS.
5. Vulnerabilities of ICS.
6. Standards, Guides and Regulatory Aspects.
7. The Approach Proposed by Standard 62443.
8. Functional Safety and Cybersecurity.
9. Risk Assessment Methods.
10. Methods and Tools to Secure ICS.
11. Implementation of the ICS Cybersecurity Management Approach.
About the authors
Jean-Marie Flaus is Professor at the University of Grenoble, France, and teaches in several engineering schools. He is an expert on the cybersecurity of industrial systems and conducts research at the G-SCOP laboratory, in collaboration with INERIS and large companies.
Downloads

Table of Contents
PDF File 113 Kb