Observers of the Aurora Borealis in Europe
Journey into the Learned World of the Enlightenment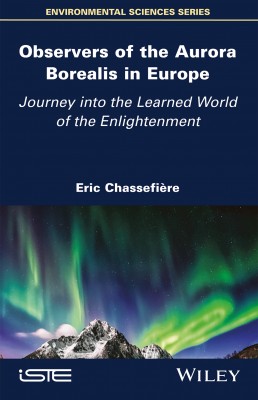 Description
The spectacular reappearance of the aurora borealis at the beginning of the 18th century, often observed simultaneously from different observatories in Europe, mobilized and federated a large community of astronomers on a European scale. It encouraged them to communicate the results of their observations and, in compiling exhaustive catalogs of information, has helped to establish a system of the aurora borealis that can be further studied in the future, according to the experimental method inherited from the previous century.

This book is dedicated to some of the main aurora observers in Europe and to the human, institutional and philosophical context in which they evolved in the first half of the 18th century. Its reading should be seen as a retrospective journey through the scholarly world of the Enlightenment, during which the same scholars are frequently encountered and reencountered, yet each time in different contexts, or from different angles, with the aim of compiling an account of the swarming of ideas and encounters that constituted the development of experimental science in this pivotal period.

Contents
1. The Aurora Borealis Issue of the Affirmation of the Cartesian Mechanism and the Dispute Between Paris and Montpellier: The French Choice.
2. Joseph-Nicolas Delisle: Grandeur and Vicissitudes of a Newtonian Scientist with Thwarted Ambitions.
3. The Creation Ex-nihilo and the Beginnings of the Imperial Russian Academy of Sciences: The Influence of Christian Wolff.
4. Anders Celsius and the European Observation Networks, Setting Up a Science Society and an Astronomical Observatory in Uppsala.
5. Genesis of the Academies of Bologna and Berlin, the Involvement of Women in Astronomy and the Gender Issue.

About the authors
Eric Chassefière is a physicist and member of the History of Astronomical Sciences Team of SYRTE, Paris. Also Director of Research at CNRS in Paris, he is specialized in the study of planetary atmospheres. He has also taught the physics of the Earth and its atmosphere at the École Polytechnique, Paris.
Downloads

Table of Contents
PDF File 192 Kb