Algae in Agrobiology
Realities and Perspectives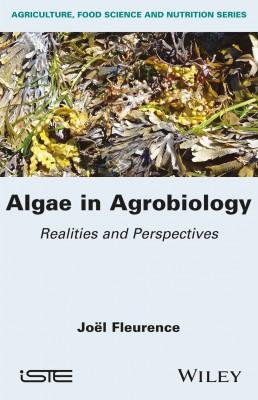 Description
Algae, macroalgae and microalgae can be valuable biological resources in a new, more environmentally friendly form of agriculture known as agrobiology. Indeed, the biological properties associated with algae are frequently relevant for agricultural and zootechnical purposes. It is this aspect that is behind the current popularity of algae in the development of new agricultural practices that are related to plant and animal production, which are referred to as agrobiology.

Algae in Agrobiology offers a current and forward-looking account of algae use: in agriculture and in the sector of land and marine animal production, as algal extracts and molecules in the form of fertilizers or biostimulants for crops with agronomic interest, and as algal compounds in the area of plant and animal health.

This book is based on advances in biochemical and agronomic research in order to explain the conventional practices associated with the use of algae in agriculture and livestock breeding. These advances make it possible to establish possible uses for marine algal resources in the agriculture of the future.

Contents
1. History.
2. Traditional Applications of Algae in the Cultivation Plants.
3. Biostimulation Activities on Plant Productions.
4. Feeding of Livestock.
5. The Biological Activities of Algae in Plant or Animal Health.
About the authors
Joël Fleurence is a professor at the University of Nantes, France. His research activity focuses on the development of algae. He has contributed to more than 100 international publications, several books and three international patents.
Downloads

Table of Contents
PDF File 167 Kb