The Elasticity of Life
From Tissues to Humans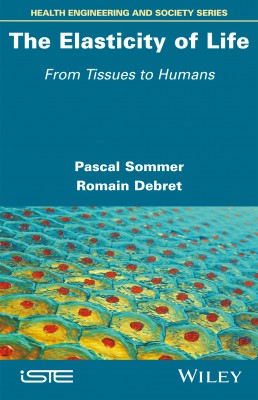 Description
Elasticity is absolutely necessary for living a normal life. This fact is cruelly revealed when respiratory, cardiac, digestive, sensory, motor, reproductive or aesthetic problems appear following the inexorable decline of our elastic capital.

The protection and maintenance of this capital is one of life's priorities since this declination begins at the age of twenty and accelerates in times of crises and pandemics. However, there are no therapies yet designed to remedy it.

The first part of the book explains the consequences surrounding a lack of elasticity in the skin, the most visible decline, and then other defects in elasticity throughout our bodies, exploring places rarely mentioned. The second part describes the research fighting against elasticity anomalies and examines useful behaviors to protect our elastic capital (e.g. our diets and physical and cognitive activities). This last point is at the heart of current social debates on nutritional, behavioral, environmental and even ethical levels.

Contents
Part 1. Fantastic Elastic Capital.
1. Strengths and Weaknesses of the Elastic Human.
2. Elastic Capital, Air, Water and Other Fluids.
3. Elasticity and the Senses.

Part 2. The Four Challenges of the Elastic Human.
4. The First Challenge for the Elastic Human: Mechanical Stress Management.
5. The Second Challenge for the Elastic Human: The Management of Food and Inputs.
6. The Third Challenge for the Elastic Human: Successful Life through Movement.
7. The Fourth Challenge for the Elastic Human: Adopting the Spirit of the Laws of Elasticity.




About the authors
Pascal Sommer is Doctor and Emeritus Director of Research at the CNRS, in association with l'Institut des Sciences du Mouvement de l'Université d'Aix-Marseille, France. He is a specialist in the biology of elastic tissues and its engineering for health and autonomy.

Romain Debret is a Doctor of Sciences and a CNRS researcher at the Laboratoire de Biologie Tissulaire et Ingénierie Thérapeutique in Lyon, France. He is a specialist in the cellular and molecular mechanisms of elastic fibers and associated therapeutic developments.

Downloads

Table of Contents
PDF File 148 Kb