Concepts in Biology
A Historical Perspective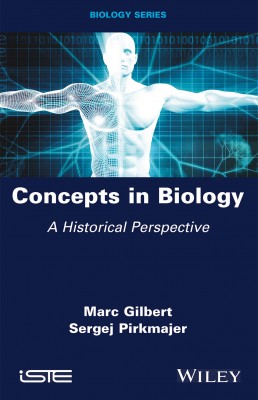 Description
This book provides a comprehensive review of the history of concepts of the endocrine, nervous and immune systems throughout the last century.

Historically, these systems were long considered as compartments that performed separate and different functions. However, a breakthrough occurred when advances in genetics and cellular and molecular biology techniques revealed that these systems shared molecular entities (such as cytokines, hormones and neurotransmitters) with their cognate receptors.

These molecular links between the three systems broaden our understanding of the regulation of physiological processes. This approach has generated a multiplicity of new concepts, including crosstalk between organs, axis, feedback, molecular sensors, protein multi-functionality, positive and negative signaling ratios and pathways (such as cell signaling, metabolism and stem cell differentiation, to name a few).

The improvement of experimental approaches has often resulted in major discoveries. This, combined with clear reasoning, intuition and coherence gave rise to new and unexpected concepts, and sometimes evolving ones. These new concepts lead the reader to the incredible transformation of biology in recent years.

Contents
1. Historical Overview of Endocrinology, Neurology and Immunology.
2. Regulatory Systems Integrating External and Internal Changes.
3. Intracellular Events in Response to Signals.
4. Integrative Aspects: From Cellular to Whole-Body Level.
5. Epigenetics and Circadian Rhythms: Role of Environmental Factors.



About the authors
Marc Gilbert is Professor of Physiology, Metabolism and Cell Biology at Pierre and Marie Curie University, France. His research interests include diabetes and obesity.

Sergej Pirkmajer is Associate Professor of Pathophysiology and Research Group Leader at the Faculty of Medicine, University of Ljubljana, Slovenia. His research interests include the regulation of energy metabolism and ion transport.

Downloads

Table of Contents
PDF File 164 Kb