Favela Tours
Building Otherness in the Favelas of Rio de Janeiro
Volume 6 - Tourism and Mobility Systems SET by Philippe Violier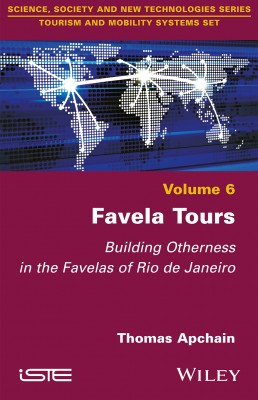 Description
For a long time, favelas were a source of fear for tourists visiting Rio de Janeiro. Now that they are more appealing, some have become popular tourist destinations even though they are still regarded as an "off the beaten track" activity.

Favela Tours analyzes the factors behind the emergence of tourism in the favelas, places of otherness and authenticity for visitors who come mainly from Western Europe and North America.

Based on ethnography of those involved in these practices (guides, residents and tourists), this book describes how the local and global forces are converging to make favelas part of the western tourism system: a mechanism for fabricating and assimilating otherness.

Contents
1. The Invention of the Tourist Favela.
2. Visiting the Favela.
3. Advantages of Tourist Mediation: The Guides of Rocinha.
4. Distinguished Practices, Practices of Distinction.
5. The Authenticity of the Favela.
6. From Exoticism to Authenticity.
7. The Favela in the Market of Otherness.
8. Gazes.
9. Reality and the Tourism Frame.
About the authors
Thomas Apchain is a tourism specialist and a lecturer and researcher at ESTHUA (University of Angers, France).