Biodiversity of the Southern Ocean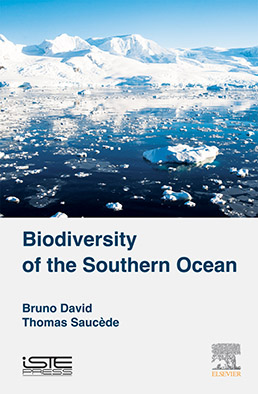 Description
The almost polar position of the Southern Ocean, its size and its isolation make it a world apart, defined by the violence of storms, very low temperatures and immense ice zones.

Such climatic and oceanographic parameters have shaped the biodiversity of this ocean. Endemism, slow metabolism, longevity, gigantism, the absence of larval phases, etc. So many elements characterize an extraordinary "natural laboratory" for the exploration of adaptive, evolutionary and ecological processes at work in these extreme conditions.

This book presents the most up-to-date scientific investigations into the Southern Ocean, its climatic history, the evolutionary peculiarities of its biodiversity which is today faced with global change.

Contents
1. A Brief History of Exploration and Discovery.
2. The Southern Ocean and its Environment: a World of Extremes.
3. The Ocean Through Time.
4. Southern Ocean Biogeography and Communities.
5. History of Biodiversity in the Southern Ocean.
6. Adaptation of Organisms.
7. Projections into the Future.
About the authors
Bruno David is research director at CNRS, appointed to the Biogeosciences laboratory at the University of Burgundy in France. His research concerns biological evolution, especially regarding sea urchins.

Thomas Saucède is Associate Professor at the University of Burgundy in France, attached to the Biogeosciences laboratory. His research focuses on the macroecology of marine biodiversity, in particular that of sea urchins in the Southern Ocean.

Downloads

Table of Contents
PDF File 199 Kb