Reflexive Governance for Research and Innovative Knowledge
Volume 6 – Responsible Research and Innovation SET Coordinated by Bernard Reber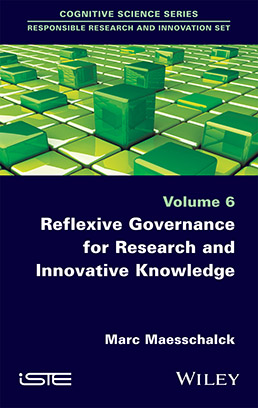 Description
Too often, governance falls short of the ideals established through reflections on RRI. Yet, a reflexive governance model has emerged in recent years in scientific debates. This model tries to focus on the effects of actors' commitment in shared cooperative actions so as to create the conditions for accumulating new knowledge through the collective experimentation of solutions. These reflexive mechanisms for the self-confrontation of knowledge and the self-assessment of norms constitute a framework for collective action that allows for a better understanding of the contribution of networks and partnerships in the production of research and innovation.

This book recalls the genesis of such a reflexive point of view in order to develop the strengths of the model and to show the fruitfulness of its application in the field of RRI.


Contents
1. RRI and Governance Theory.
2. The Origins of Governance Theory.
3. Exploring Reflexive Governance Theory.
4. Key Strengths of a Reflexive Theory of Governance.
5. Promoting Reflexive Governance of RRI.
6. Intellectual Intervention in Society: The Key to Reflexive Governance of RRI.


About the authors
Marc Maesschalck is Professor of Philosophy at the Université de Louvain-la-Neuve in Belgium and Director of the Centre de Philosophie du Droit (CPDR). He has recently published Democracy Law and Governance as well as Transformations de l'éthique and Towards a Theory of Governance.



Downloads

Table of Contents
PDF File 179 Kb