Building 21st Century Entrepreneurship
Volume 2 – Innovation and Technology SET Coordinated by Chantal Ammi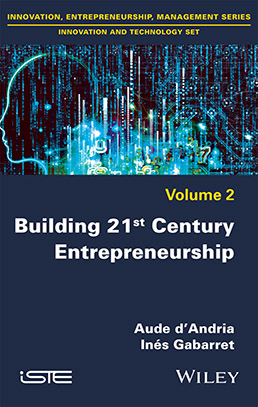 Description
Entrepreneurship develops around the world in accordance to the
different cultural, political, economic and social contexts.

Governments promote entrepreneurship as a way to improve economic growth. As capitalism changes, entrepreneurship also changes.

This book describes some of the new profiles of entrepreneurs that are creating the entrepreneurial economy of the 21st Century. It presents entrepreneurship in a theoretical and pragmatic way in order to help readers to understand what entrepreneurship means today.

Illustrated by socio-economic information and case studies of an international scope, two main questions are explicitly studied in this book: who are the new figures of entrepreneurs and how are they creating the companies of the future?

The book is based on academic literature and serves as a reference to researchers interested in the evolution of entrepreneurship.


Contents
1. Entrepreneurship and High Heels.
2. Entrepreneurship for All Ages.
3. Entrepreneurship Without Limits.
4. The Entrepreneurial Connection.
5. Improving the Expansion of Business Creation.
6. Building New Theories to Understand Entrepreneurship.


About the authors
Aude d'Andria is Professor in Management Sciences at the University of Évry Val d'Essonne in France.

Inés Gabarret is Professor of Entrepreneurship at the ESSCA School of Management in Paris, France.


Downloads

Table of Contents
PDF File 293 Kb