Informational Tracking
Volume 1 - Traces SET Coordinated by Sylvie Leleu-Merviel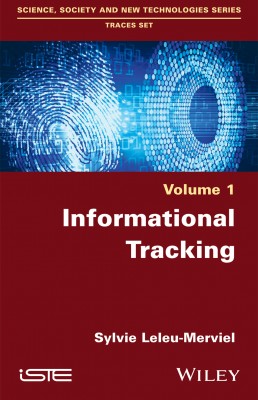 Description
What is color? What is the precise meaning of the statement "the stock market is down by 5% this evening"? How can images produce meaning? How are TV viewers defined?

Informationally speaking, such well-known, common questions are examined in this book. To make an intuitive and understandable analysis, numerous concrete examples illustrate the presented theoretical frameworks and concepts. The examples include gaming (Chapter 2), fictional skits in leisure entertainment (Chapter 6) and enigmas (Chapter 7). The golden thread running through this text revisits the informational process and places the datum at its center.

The epistemological perspective of our novel approach is that of "radical relativity". This is based on the perception that a perceptual trace carries with it the spectrum of the process that has engendered it. Given this, the informational tracking endeavor is a pursuit of meaning, notably through interpretive scaffoldings which lead to plausible realities.
Contents
1. The First Information Theories.
2. Understanding Shannon through Play.
3. "Tele" before Shannon.
4. Some Revisions of the Concept of Information.
5. Conceptualization and Representations.
6. From Captures to Data.
7. From Data to Aggregates.
8. Trace Deployment from Indexical Retention to Writing.
9. Interpretive Scaffoldings in Context.
10. Realities under the Watch ?of Horizons of Relevance.


About the authors
Sylvie Leleu-Merviel is Professor in Information Sciences and Communications at the University of Valenciennes in France, where she manages the DREAM school (Audiovisual and Digital Medias) and the Laboratoire DeVisu (Visual and Urban Design). She also co-manages the e-laboratory UNESCO Human Trace.
Downloads

Table of Contents
PDF File 128 Kb