Fracture Mechanics 3
Applied Quality Control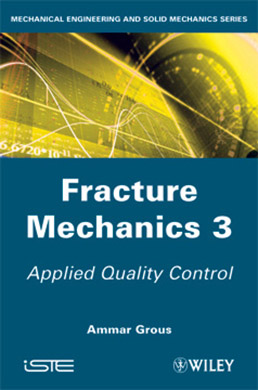 Description
This third book of a 3-volume set on Fracture Mechanics adds a pragmatic and supportive character to the previous volumes by focusing on case studies using corrected exercises that teachers, students or engineers will find extremely useful. Due to the wide themes approached in this series, it can also be used to organize work in this field in a new way, as well as in the maintenance of industrial plants. Several cases of sampling plans and their applications in industry are presented, as well as several solved case studies on the main indicators of capability according to ISO/TS 16949, ISO 8258 and FORD. This book distinguishes itself from other works in the field through its originality in presenting an educational approach which aims at helping practitioners both in academia and industry. It is intended for technicians, engineers, designers, students, and teachers working in the fields of engineering and vocational education. The main objective of the author is to provide an assessment of indicators of quality and reliability to aid in decision-making. To this end, an intuitive and practical approach, based on mathematical rigor, is recommended.
Contents
1. Quality Control.
2. Quality Control Case Studies.
3. Case Studies.

About the authors
Ammar Grous received his PhD in Engineering Sciences from the University of Haute Alsace, France. He is also an engineer in mechanics and holder of a Diploma of Height Studies (DEA) in Engineering of Materials and Technological Processes. He currently works at CEGEP de l'Outaouais, Gatineau, Quebec, Canada.
Downloads

Tables of Contents
PDF File 196 Kb