Health Industrialization
Health Industrialization SET coordinated by Bruno Salgues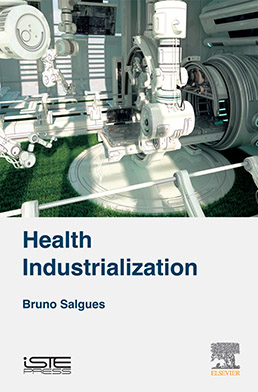 Description
Since the advent of computerization, ICT has formed a large part of nearly every sector, with health and education being the only exceptions. In this book, the author explores the application of computer technologies in medicine and the potential for a new age of industrialization in health.

Many have pointed out the organizational and legal limits of this. However, since medicine's aim is to improve the quality (and quantity) of life and computerization helps it in its goals, the industrialization of medicine is inevitable.

The key question being how to implement this industrialization, this book explores how notions of identity, access, trust and information sharing will replace the more capitalistic vision born from the previous economic industrial revolution.

Taking time to assess and reflect on issues of health ethics, the author also gives an overview of what this will mean at different social and professional levels, in particular with regards to the patient.


Contents
1. Fixed Man, Enhanced Man, Transformed Man.
2. The Necessary Industrialization of Medicine.
3. Industrialization: its Obstacles and its Rules.
4. Acceptability and Diffusion.
5. The Dynamics of Diffusion.
6. Digital Identity and Health.
7. Access to Information, Access to Health.
8. Mondialisation, the Maker of Biopower.
9. Belief, Myth and Biopower.
10. Trust.
11. The Social Reality.
12. The Technologies that Could Change Everything.

About the authors
Bruno Salgues is Director of Studies of Institut Mines-Télécom in Paris, France.
Downloads

Table of Contents
PDF File 177 Kb