Fluid Transport
Industrial Equipment for Chemical Engineering Set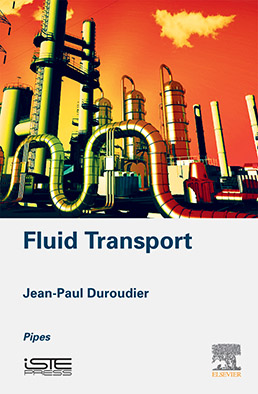 Description
This book is part of the Industrial Equipment for Chemical Engineering Set. Throughout these concise and easy-to-use books, the author uses his vast practical experience and precise knowledge of global research to present an in-depth study of a variety of aspects within the field of chemical engineering.

In this volume, the author provides a description and calculation of the essential equipment used for fluid transport. Gas-liquid flows are studied with regards to the nature of this flow and the pressure drop that they trigger.

Many numerical examples are offered and the calculation of a fluid transport line is detailed. The vacuum technique and the behavior of non-Newtonian liquids is also presented.

The author also provides methods needed for understanding the equipment used in applied thermodynamics in the hope of encouraging students and engineers to build the programs they need themselves.

The chapters are complemented with appendices which provide additional information as well as any associated references.

Contents
1. Fluid Ejectors and Gas Ejectors.
2. Pipe Dimensions, Non-Newtonian Fluids, Liquid Hammer.
3. Block or Stop Valves and Control Valves.
4. Electric Motors: Performance and Choice of Pumps and Fans.
5. Polymer Extruder Screw.
6. Choice and Performance of Compressors.
7. Free Gas Expansion.
8. Safety Valves and Rupture Disks.
9. Breathing, Inerting, Gas Losses and Circulation between Reservoirs, Tanks and Vats.
10. Flow in Pipes: Rarified Gas, Non-Newtonian Liquids, Events, Gas–Liquid Flow.

About the authors
Jean-Paul Duroudier is an engineer from Ecole centrale de Paris, France. He has devoted his professional life to the study of materials in chemical engineering.
Downloads

Table of Contents
PDF File 605 Kb